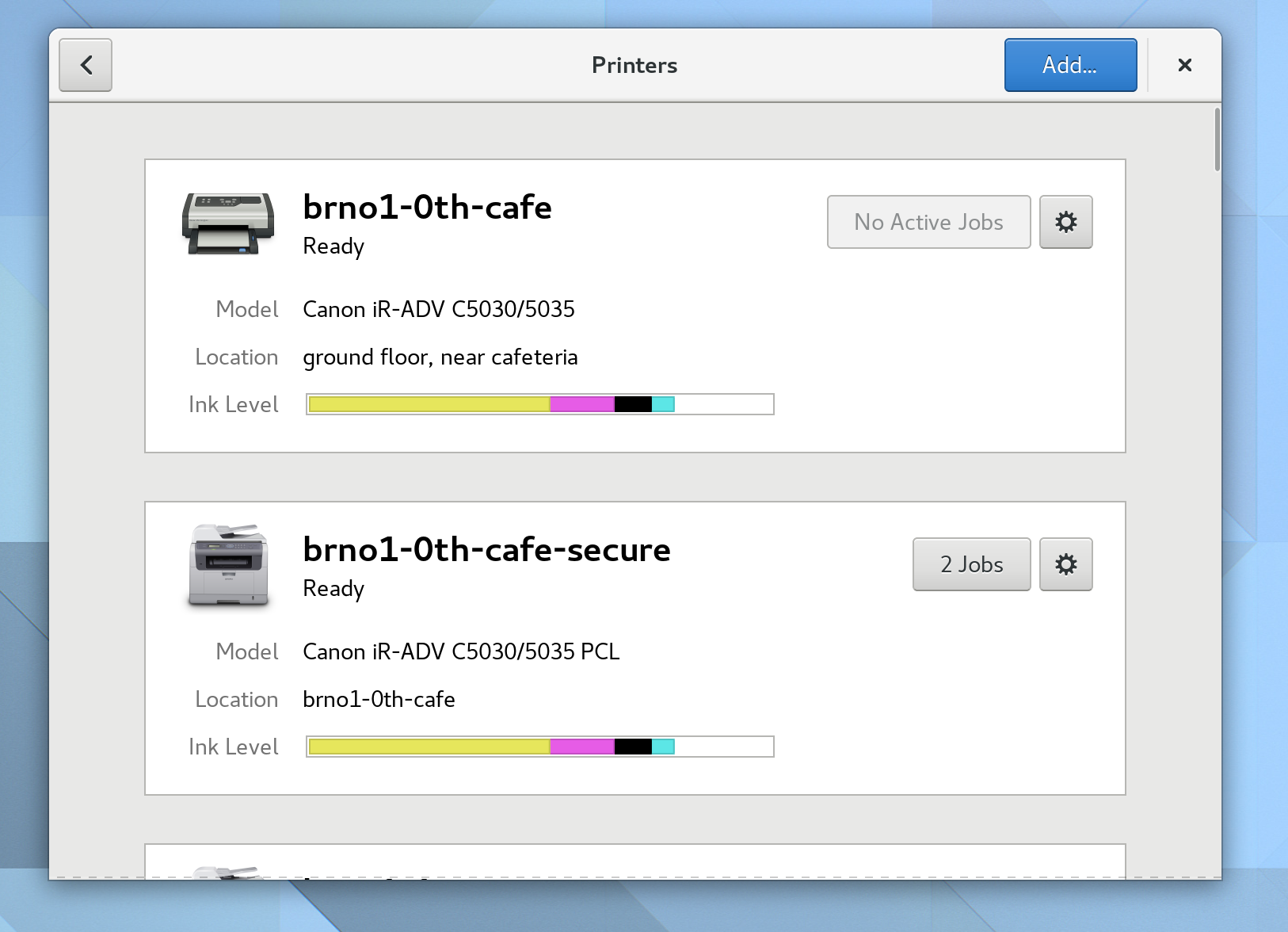 As I mentioned in my previous post about the New Users Panel, we are happy to be able to include a new Printers panel in GNOME 3.24.
The Printers panel is also part of the GNOME Control Center redesign effort which intents to introduce the new shell in 3.26.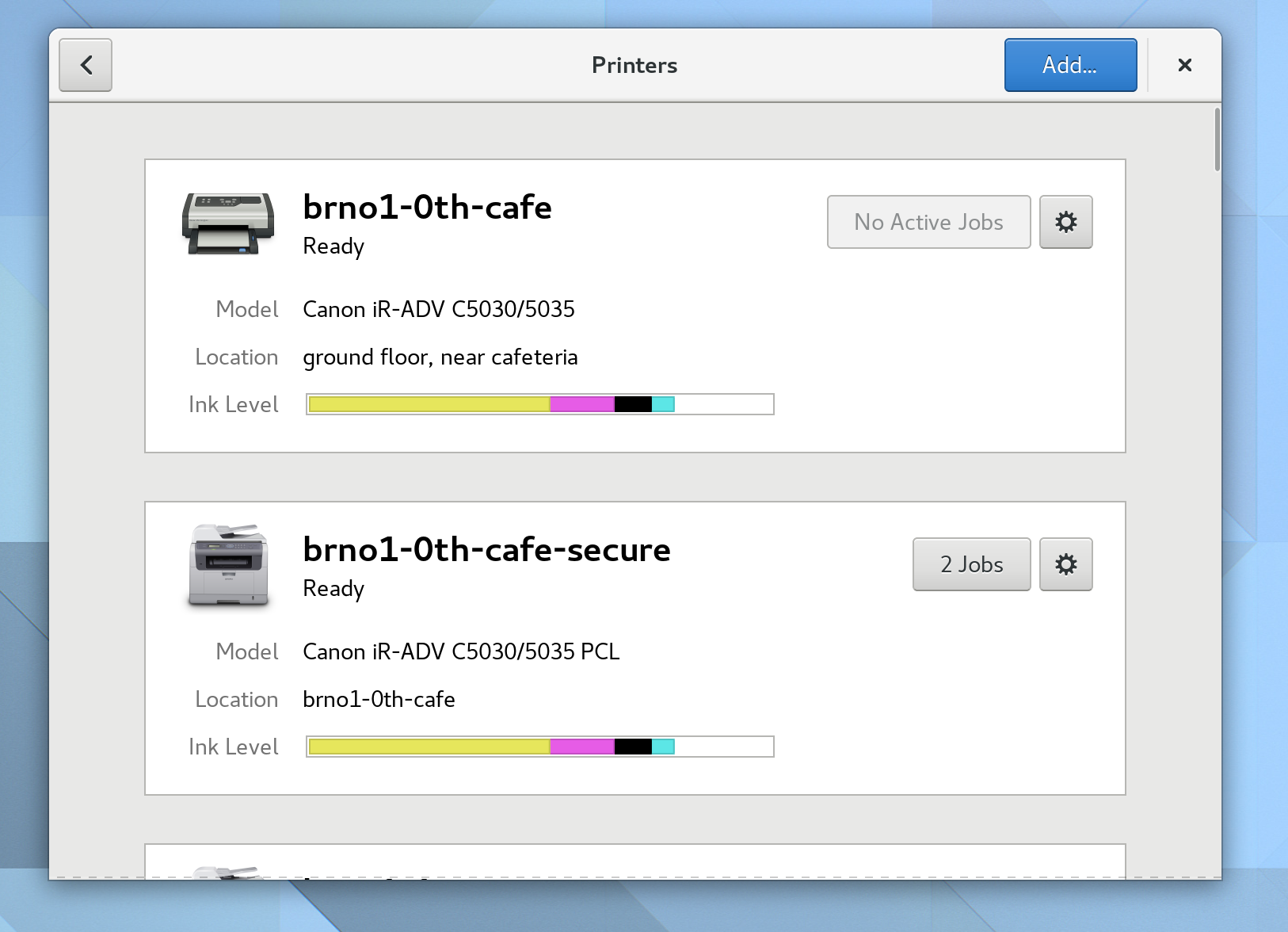 The printers are now listed all in the same page in a single column. The minimalist look doesn't mean that we dropped any features. Everything else is now part of the Details Dialog.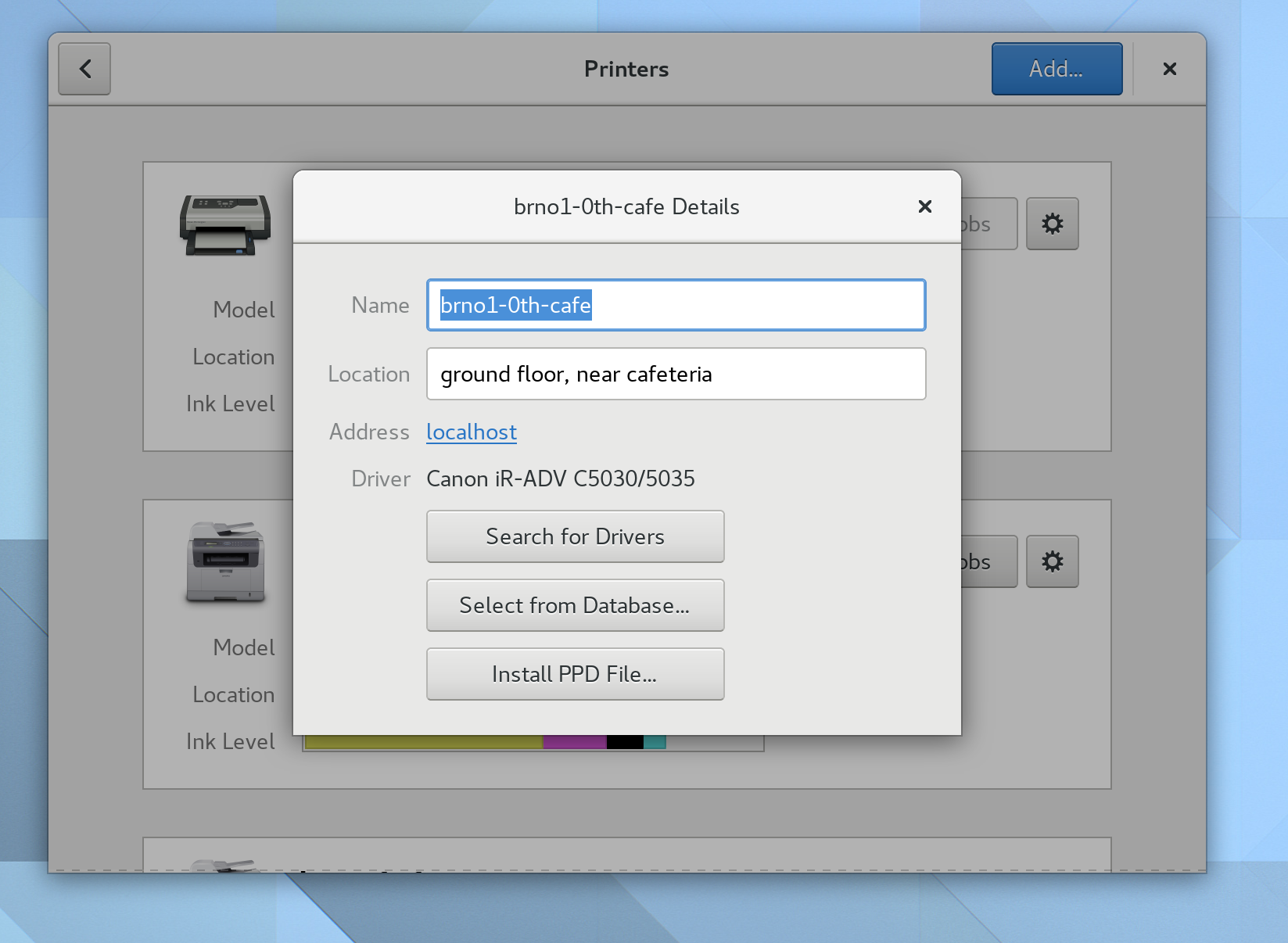 The gear button exposes the printing options dialog and the new printer details dialog. Also, let's you easily set the printer as default or remove it.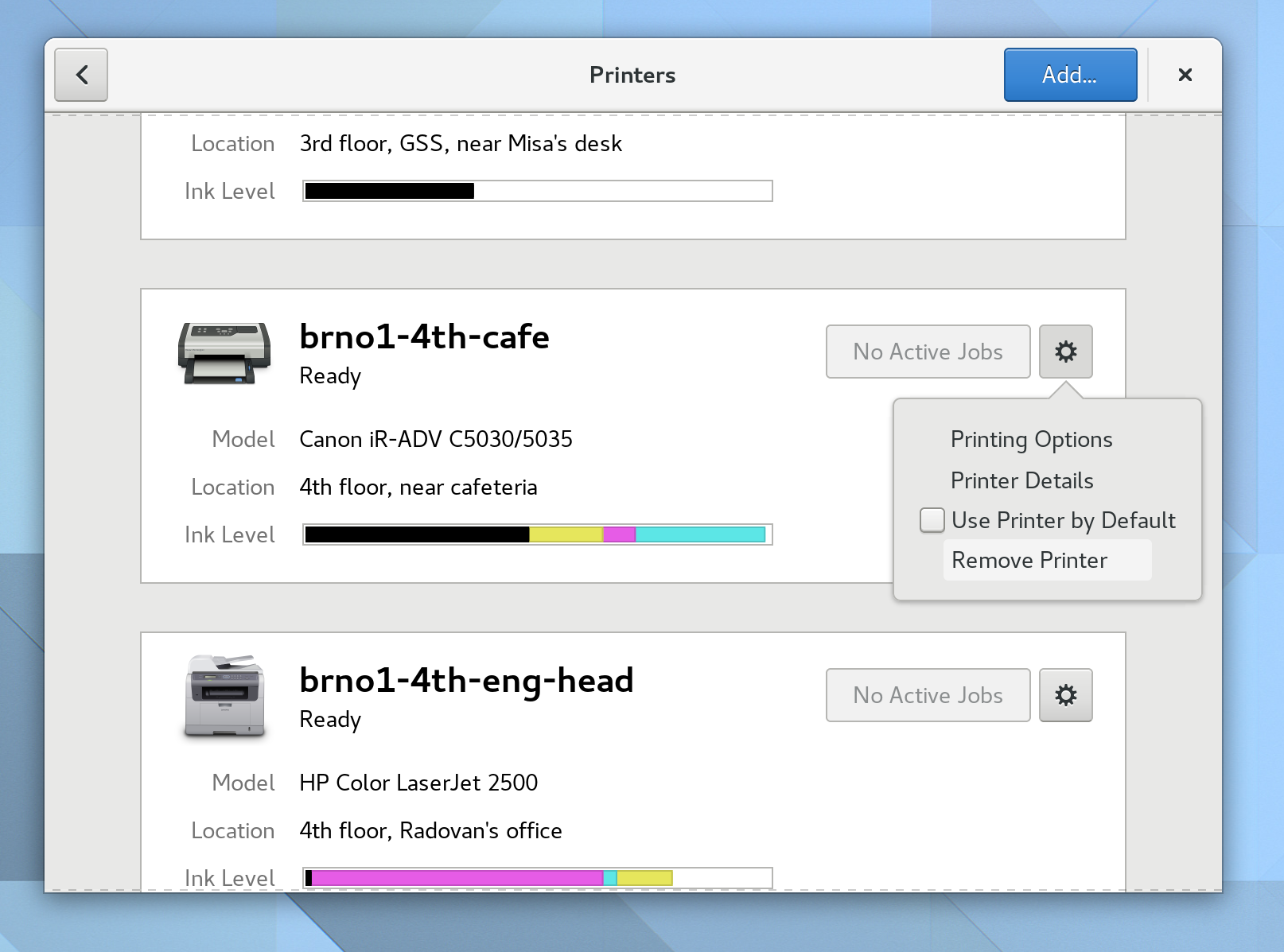 Adding a new printer is also cleaner. The new Add Printer dialog can handle authentication of printing servers within the dialog (instead of the extra authentication dialog that we used to have).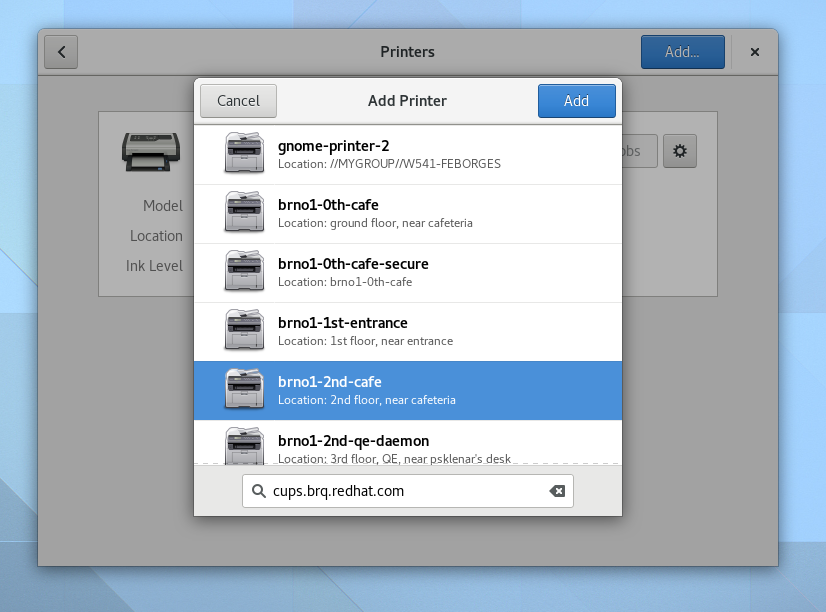 These and plenty of other changes will be part of GNOME 3.24 which is going to be released in a month. Stay tuned!